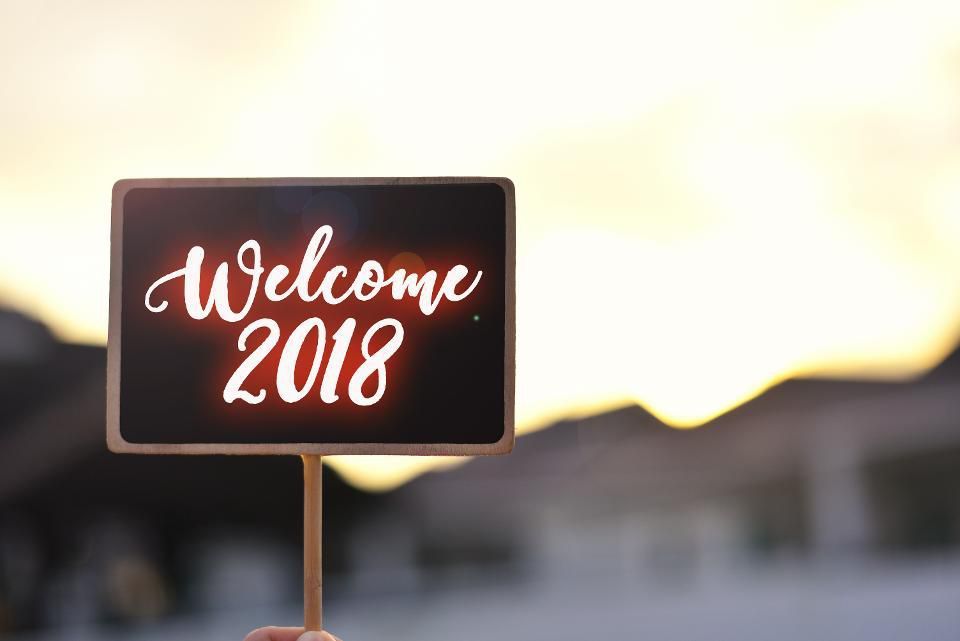 The turning of the calendar year is traditionally a time when you feel inspired by the possibilities of a new start, a new beginning, and the onset of positive change. It can be a time that is empowering, energetic and life supporting; it can forever alter the trajectory towards a more successful money life.
But like any change, you want to consider the good, the bad, the ugly, and importantly, the challenges that transitions can bring.
You can conquer your transition by distilling it down to key essential components:
1. As Simon Sinek says, "Start with Why." Understand not only why change is beneficial to your life but also that the outcomes are so powerful and important that no other choice remains. Begin with a declaration.
For example: I must become debt-free within the next 12 months; or
I must accumulate X dollars to go towards a down payment on a home, or
We must open and fund a college savings program for my child by February 1.
You get the drill; it's about why, in your heart and mind, something must occur. These are known as your "Money Musts."
2. The second step is to get a handle on where you are right now. If your "must" is to pay off your credit cards, then you have to know exactly how much money you owe, to whom, and how much money you have to reduce the debt. Using credit card debt as the example, you might need to tighten your belt and alter some of your spending decisions to a greater or lesser degree. If paying off the cards is so important, ask yourself what you're willing to do to make that happen!
The same question applies for savings and investment goals. If you cannot make more money, the cash flow needs to come out of your current spending and shifts need to be made in your spending habits.
3. Look back to look forward. Your money beliefs, habits and behavior typically stems from your childhood. What you heard, synthesized, and adopted from your early life becomes your "normal" in adulthood. However, just because this is what you grew up believing doesn't make it necessarily appropriate or beneficial for you today. Consider that those beliefs, habits and behaviors might not support your adult values—or your partner's, if you have one. If that's true for you, it's time to rethink your beliefs, rewire your habits and realign your behavior to actuate your life today and your future goals.
4. Anchor past successes. Can you remember a time when you made a successful change? It doesn't matter how small it might seem, but if you can recall what you did and how your mindset impacted the outcome, it can be a powerful tool in working towards success on your New Year's resolution. Remember the feeling you had when you accomplished your goal; and use that sentiment to commit and motivate you to make future
positive changes and money habits
.
5. Consider the roadblocks. If you've ever been on a diet, you know that somewhere between the first day of eating sensibly and you reaching your goal, there will be a piece of chocolate cake, dish of ice cream, candy bar or bagel that looks you right in the eye and demands you to eat it—tempting you to veer off your track to success. Your ability to get past that "demand" is the difference between success and failure.
These transition periods can be hard to overcome, but if you know it's coming and manages your expectations so as not to be surprised or off put, they are less difficult to conquer. This is where you need a support system, so that when that part of your brain is telling you to dig into some retail therapy or that delicious looking cookie, you need to be armed with the strength to resist. This is where having friends and professionals around you to help support you is so vital.
Surround yourself with those who have the expertise and the willingness to help support and guide you through the process of getting yourself to where YOU want to go.
6. Small steps rule! Setting up small steps leads to successes and lowers the pain threshold. Small steps are less intimidating and tend to be easier to envision; and thus take action on. If you are currently paying the minimum on the credit card each month, consider the following: pay your bill every time you get paid, not when the bill is due.
Taking this small advanced action step can make a big difference. Find places in your spending that hold less value to you than getting out of debt. Start with the areas of the least pain. For example, set a smaller entertainment budget by, say, $100 per month and adding that $100 to your payment. Think of the things you can change that won't kill you, but that will help decrease your debt each pay period.
7. Missteps are common. It's not uncommon to make mistakes. If you're changing your eating habits, and one day you fall to the desire for a piece of cake, there is nothing preventing you from starting the next day anew with the understanding that a misstep is not fatal. The same applies to changing your money behaviors. You decide your goals and the road to get there.
8. Appreciate the journey. Celebrate each success each step forward deserves acknowledgment. The act of focusing on what you did right sets up the next victory. Each dollar you pay off, or dollar that you accumulate,
brings you closer to your ultimate goal
. Don't wait to celebrate! Build one victory on top of the other. You deserve it.
Your New Year's resolution can be the beginning of a new, richer and a more purposeful money life. It requires awareness, action and support to take it from thought to action. I know you can do it!
Every one of our associates at Westward Holdings will continually:
·
Exhibit an unmitigated optimistic attitude before our respected clients. Every recommendation and decision they make must put the client's interest above all other considerations.
·
Assure the openness of our sources of compensation and inform clients of other possible options available.
·
Guarantee all personal details submitted to us by our clients receives complete protection of our confidentiality policy within the full extent allowed by law.
·
Completely observe and uphold all legal and governing provision imposed by the pertinent agencies in the respective regions where we operate and, likewise, comply with set guidelines of our associate-partners owned and run by Westward Holdings.
·
Avoid acts and attitudes that will directly violate or adversely affect high ethical standards, honesty, integrity and professional conduct when transacting with clients.
·
Correspond promptly with all our clients and address every issue or query they raise with dispatch and diligence.
·
Upgrade their knowhow and expertise with continuous training.
In all respects, we consider our highly experienced and committed professionals as our most vital assets, along with their diligent staff members.
Whereas other companies depend on the newest financial software or novel asset type, we consider our dedication to encourage our advisors as they build deeper connections with our clients as the prime mover for achieving the actual revenues that more discriminating investors look for today.
These concrete results can only be obtained by the current training and professional accreditation we advise all our professionals to acquire. At the outset, your assigned Westward Holdings advisor will meet with you to thresh out your investment goals.
All our professionals acquire regimented training to assure that they remain cognizant of the newest trends and development in the financial industry.
With the present economic circumstances, we require business plans that address the issues of the modern world and have attainable targets. Building a business plan must cover the following factors:
·
Business mission
·
Competitive status
·
Sales and marketing plan
·
Targeted market
·
Costs and revenue projections
·
Operational program
In case you desire to collaborate with Westward Holdings, kindly send your business plans at info@westwardholdings.com.
Compared to other companies who try to please everyone, we limit our clientele and operate only within the boundaries of our capabilities. Westward Holdings have established and maintained a network of relevant associate professionals beyond our company scope to further augment the service we provide for our clients.
Westward Holdings uphold a rational and well-researched business approaches which incorporate exhaustive computations of cash flow, revenue made on the principal(s)' own volition, documents of outstanding orders or involvements, detailed data on the qualifications and track-record of management and a perspective of the projected goals and/or expansion of the firm.
Westward Holdings require principals to be flexible and able to exhibit the ability to pledge personal or other capital sources to the firm's starting fund.
At Westward Holdings, our mission is to continually go beyond our clients' expectations by improving their life by offering them excellent financial services. Our singular commitment to all our clients, whether an individual or a company, is provide them with honest, reliable and professional service backed up by many years of experience.
Westward Holdings is extremely enthused by proposals for financing from entrepreneurs working or aiming to work within the following sectors in the industry:
·
Oil & Gas Exploration
·
Mining of Minerals
·
Agriculture
·
IT
·
Water Purification/Filtration
·
Alternative Energy/Biofuels
Westward Holdings sit on the board of majority of the firms that we help fund ordinarily as a minority shareholder. When necessary and convenient in order to support an investment, we can enter as a major shareholder of that firm.
Approach
Westward Holdings' principal investment philosophy is founded on the traditional practice of acquiring and holding equity in excellent firms in order to build and preserve enduring wealth.
The efficiency of this approach can best be measured from how our clients' portfolios perform. Minor problems stem from the fact that worth and growth stocks have alternated traditionally with regards to revenues with no sound determinant or fail-safe warning when one class makes way for the other.
Westward Holdings adheres to the practice of eluding the enticement to second-guess the market and to spend too much time to seek the most attractive new investment product or class. We regard the market as being right even when all things point to the contrary.
Due Diligence
Prior to making recommendations to our clients, we normally undertake our due diligence on the contents of potential portfolios. Westward Holdings do not merely suggest a certain stock or corporate bond without an initial evaluation of the security in the most in-depth manner.
Westward Holdings' analysts are well-experienced professionals honed in the area of getting information that matters in the investment process. They employ technical investigation which allows them to recommend the most opportune time to purchase a stock by considering its place and role in the long-term.
Technical Analysis
In its simplest sense, technical analysis seeks for order, rhythm and trends in the price behavior of a security and completely overlooks the fundamentals. It presumes that the security's price is always founded on the market's sensitivity to every information relevant to it, whether it the yearly outcomes, earnings, profit margins, or even merger reports.
Trends can be determined in stocks or financial markets, although it also works in other sectors, such as real estate, or the supply and demand of services.
Looking at their history, one can appreciate that many technical approaches have produced many very lucrative results. Hindsight always has 20-20 vision, as they say. One can clearly see a pattern/design, except that it can happen only once in every 100 patterns. Hence, if 100 varying patterns within a daily chart span across a decade, you end up selecting one every 10 years.
Fundamental Analysis
Our professional analysts likewise apply fundamental evaluation. News about fundamentals drives markets; yet, our concern is focused on the long-term effects and, therefore, we look at vital details such as a company's sales, its earnings, its debts, and others on.
In essence, this describes the forensic nature of the procedure which requires us to investigate the internal dynamics of the company and to evaluate management and the way it operates. We derive a general view of the particular sector and strive to obtain a clear perspective of its current status and of the concerned firm's future within that sector.
Anecdotes
Usually, we have to retrace our steps and make a fundamental and technical evaluation, as well as observe the market from an elementary point of view. The danger to over-analyze can become counter-productive and may result in missing the whole picture.
For Westward Holdings professional analysts, anecdotes provide effective markers of how markets influence the combined consciousness of an economy. Unfortunately in most cases, once you read it in the news or hear it from somebody who is clueless, the game is over.
Westwards Holdings define an anecdote is a narrative or happening that relates to the market in a quite irrational manner. Why so? This is because markets never follow a predictable or simple path and the fluctuations appear to be more psychological than anything else; that is why we hear of bears and bulls.
Ongoing Services
Asset allocation has such a vital role to play in a client's whole assets management plan that, aside from our regular reviews, we conduct periodic reconciliation of a client's strategy with their risk tolerance profile.
As such, we effectively verify our client's status twice over, based on our comprehensive expertise and their risk capacity.
Rebalancing your Portfolio
Westward Holdings provides rebalancing of your plan to maintain its consistency with your uniqueness as a person. While we completely appreciate the personal inclination of a client to sustain a profitable status, usually this method can result in unattractive portfolio upshots.
We have developed the discipline to look beyond this temptation which allows us to unload the asset type that has done profitably in order to re-invest the gains into a portion of the portfolio which has not shown any promising movement.
In essence, this is a buy-low, sell-high method which, naturally, is the objective of all investors. This method is referred to as rebalancing and it can prove to be a catalyst for your portfolio and general strategy to attain the goals initially laid at the beginning.
Your engagement in and comprehension of Westward Holdings' rebalancing method is of crucial value to us. It serves to support our dedication to serve you for your financial security, hoping that in the end, you progress on with more knowledge and greater confidence.
Westward Holdings' principal investment philosophy is founded on the traditional practice of acquiring and holding equity in excellent firms in order to build and preserve enduring wealth.
The efficiency of this approach can best be measured from how our clients' portfolios perform. Minor problems stem from the fact that worth and growth stocks have alternated traditionally with regards to revenues with no sound determinant or fail-safe warning when one class makes way for the other.
Westward Holdings adheres to the practice of eluding the enticement to second-guess the market and to spend too much time to seek the most attractive new investment product or class. Westward Holdings regard the market as being right even when all things point to the contrary.
To be honest, even the most astute investors, such as Westward Holdings, cannot positively foresee the movements and caprices of the stock market. Our track record has proven that long-term investment is the most effective way to weather the shifts that characterize short-term investments.
Your personalized, diversified portfolio of fixed-income, equities and other quality investment products allows you to take advantage of the market's historical inclination to overcome inflation and aid you maintain your liquidity over a long period.
Our philosophy also covers the following:
·
Regular rebalancing of the whole portfolio to assure no digression from the risk evaluation.
·
Handling the portfolio with regard to its tax situation.
·
Fine-tuning the financial strategy to mirror varying conditions or objectives.
Westward Holdings ascertain clients that every portfolio is designed with allocation and diversification of assets securely in mind. To attain this, we resolve the contents of the portfolio with the client and their risk tolerance level. Equities play a major feature whereas long-term treasuries and investment-class corporate bonds may also be augmented where it is allowed.
At Westward Holdings, we take our role as caretakers of your financial security quite earnestly. Westward Holdings always keep in mind that we are handing your money and fulfill the responsibility with utmost diligence. Hence, we undertake the task and related solutions as if we were the investors ourselves.
Our ability to put our shoes in the clients' shoes when it comes to handling their money allows us to seriously seek the highest possible benefits for them and the best kind of assistance we can deliver to them.
The integration of the components of an investment plan is similar to a jigsaw puzzle. With a wider perspective of the entire picture and taking all due diligence, one can complete the whole picture as the pieces practically play themselves gradually into completing the picture.
Major benefits of working with Westward Holdings are:
·
Westward Holdings is an independent firm delivering financial assistance and has access to all the financial players in the market.
·
We have broad exposure in both global and domestic markets and are wholly in-step with the prevailing stipulations with regard to all product types and the localities in which they operate.
·
We consider our clients' well-being as our primary concern.
·
We strive to establish enduring connections with our customers.
How Westward Holdings Helps You Decide
Just like life itself, investment involves crises and opportunities, risks and rewards. Westward Holdings appreciates every person's desire for personalized investment schemes. Our expert advisor will meticulously evaluate your requirements and "risk tolerance" and make pertinent recommendations. Your short, medium and long-term objectives will come in as vital considerations in the handling of your investment portfolio.
Admittedly, a company can hope to attract investors through a public offering of its equity on the Stock Exchange.
Going public through IPO on the Stock Exchange establishes potential growth in the future for a company through additional funding and also propels development of the business in dynamic ways.
The primary consideration in any IPO is the magnitude of investment that will be achieved.
A vital aspect in the failure or success of an IPO is the ability of the market to welcome a new business to the existing pool of investment options. Prospective investors need to be made aware of the newcomer's business and their competitiveness.
Moreover, it is crucial for a company to have a working relationship with potential stockholders when it offers an IPO.
Westward Holdings
, on its part, readily plans and undertakes a comprehensive and meticulous information promotion during this early stage of the IPO.
Westward Holdings
are in a position to support our clients by underwriting a tranche of shares or engaging some reliable associate companies. Westward Holdings consider it as our duty to assure that the IPO is sufficiently subscribed at the price targeted.